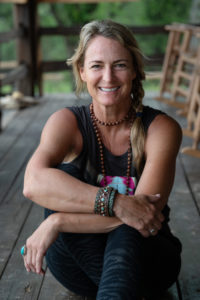 Lori Klinger is the owner/operator and lead yoga instructor at The Ponderosa Guest Ranch. She has been a dedicated student of yoga for almost 20 years and has enjoyed teaching and leading retreats since 2004.
She is a natural teacher with a passion for sharing the gifts of yoga. She offers a unique blend of uplifting, heartfelt insights and an introspective, yet playful practice that leaves her students feeling refreshed and inspired. With the perfect marriage of movement and attention to alignment, she therapeutically and safely aids in each students' asana evolution. She has been leading yoga retreats around the globe for over a decade and is finally bringing the experience HOME! Part hippie, part cowgirl, and 100% committed to bringing people together to create Texas-Inspired memories that lead to personal growth, transformation, and immeasurable joy!
The retreat experience she creates for her lucky participants is good for the SOUL.  Join us to connect with nature, other like-minded yogis, and yourSELF!
Events with Lori Klinger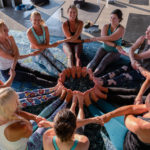 THE WELL - A Retreat for Yoga Teachers
April 20, 2023
As a yoga teacher I am certainly not immune to the ebb and flow of creativity, motivation, and inspiration. Throughout my 20 year teaching career, in my effort to keep burn out and boredom at bay, I have made it a personal practice to "go back the well". This simply means going back to study with my teacher, or going on retreat alone, or saying YES to learn something new in order to keep my teachings fresh and my students engaged. And now for the first time ever I am creating the opportunity right here at the ranch for teachers…